5 GAMES GONE: WHAT'S THE VERDICT?
After 5 matches in the Premier League, the Reds have been able to grab only 6 points out the possible 15. Saturday's game against West Ham definitely showed that Liverpool aren't in the best of forms. Till now we have had 2 victories and 3 losses. The loss against Manchester City isn't something we can complain much about right now. But, the losses against Aston Villa and West Ham proved that right now, the current Liverpool isn't the one who were so close to winning the league last season. But, should we be losing our hopes just yet? Let's look into the facts before spelling out the verdict.
Fact #1: Injuries have affected the squad
Liverpool haven't managed to get a stable squad like last season, primarily because of injuries. Remember the first 5 games of last season? We were already on the top of the table with memorable victories. One of the reasons behind that good run was that Liverpool had a fairly stable squad last season around this time of the year. This time, injuries have proven to be a real headache for manager Brendon Rodgers. New singing Adam Lallana was out for the first two games. Glen Johnson got injured too in the third week. Skirtel has only been back recently. Emre Can is out. Latest reports have confirmed that Joe Flanagan will be out for quite some while. And the list goes on. Expecting players to come in full form immediately after their recovery isn't something we should be expecting right away.
Fact #2: Internationals and Champions League is proving a bit tough for players
A lot of England players are in the current Liverpool squad and when intenational duty comes calling, Liverpool has always proven to be a victim. With Liverpool in the champions league too, players like Sterling, Coutinho, Balotelli, etc have had to give more time, which has proven to be stressful for them. Liverpool made plenty of purchases and perhaps it's time that Rodgers starts giving them more chances. It would be unwise to give this squad more pressure by putting them in the FA Cup and League Cup squads too. The Premier League and the Champions League should be our ultimate aim, compared to other tournaments.
Fact #3: There is lesser co-ordination between players compared to last season
Let's look into the Reds' performances in the last two Premier League games as well as the last Champion's League game. Liverpool were dominated by weaker squads. West Ham hadn't won anything at home before we played there and Aston Villa dominated for a lot of part in the game. Mistakes in the early stages of the games have proven to be too costly. The midfield and defense didn't do their duty as they should have. Rodgers needs to make some more effort in improving the co-ordination and communication.
Fact #4: It's only the fifth game and there are some good glimpses too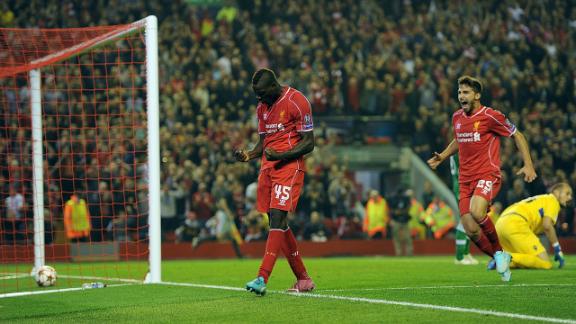 Putting the immature judgment that the entire season will go bad by referring to the three losses in the last five games is FOOLISH! There is no doubt that Rodgers is guiding a really good quality squad. Right now, the only thing lacking is a bit of synergy among team members and judging by Rodgers records in the past, it will be sooner than later that this squad starts showing real confidence and quality. Balotelli, Sterling, Gerrard and Henderson have performed really good so far. Lallana also seems to be trying hard to make things work and he has looked awesome sometimes. Dejan Lovren is proving to be one of the best buys of the season. The rest of the squad, however, do need to work harder. Personally, I am confident that there are greater things to come in the near future.
Fact #5: Other good teams are struggling as well
As of yesterday, the perfect run of all the teams in the Premier League has been broken. We are still doing better than Manchester United and Everton, while slightly behind Tottenham, Manchester City and Arsenal. Chelsea have looked consistent, but they did struggle against City and came out only with a draw yesterday. Perhaps, we have to admit that the quality of the Barclays Premier League has become even better this year. Teams like Southampton (whom we deafeated in the first game),  Aston Villa (whom we lost to two weekends ago) and Swansea are in the top 5 right now! So are these teams going to go the Champions League next season? I leave the prediction to you!
The verdict
How Liverpool played in the last three games was UNACCEPTABLE! They were poor in almost all areas. But, good things are about to come for sure with the team settling better in the coming days. Is this still a top 4 Premier League team? Well, I say it definitely is. With the depth of the squad, the quality of the players and a manager like Rodgers, we aren't going down anytime soon! You'll Never Walk Alone!